Switching driving jobs is not an easy task, especially if you have any apprehension of talking to recruiters. The following five tips of advice will help you get the answers you need from the insider. They are the ones recruiting truck drivers.
Know what you are looking for and what you want for a job
That seems simple, right? Before you even pick up the phone or fill out a form, make a list of what you need from a company and what could be deal breakers. Do you prefer a certain truck or are you flexible? How often do you want to be home? Do you want to be on the road for weeks at a time or do you need to be home every weekend? Know what you want and what you can adapt to.
Don't be afraid to ask those questions! The recruiter will more than
likely appreciate your honesty and frankness. They are not there to trick you into this job. The best way to get an answer is to simply ask directly.

If you think there is a problem with your history, address that immediately
This is important. If you know you were in a preventable
accident last week, but you wait 30 minutes into the call to share that information, you could be stalling. Share the good, bad and ugly. You might not be a good fit for the company, but it's better to know right away.
Ask about the company's safety scores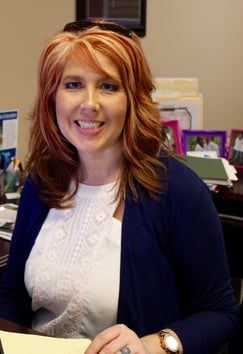 Safety is extremely vital in the transportation industry both to individual drivers and the company as a whole. If you have a clean driving record, you are likely to not want to join a company that gets in accidents on a daily basis. If the recruiter starts to shy away from that question, make it a priority to push for an answer. The company should be more than willing to share that information with you.
Have information ready to be able to answer any questions about your work/driving history
Know how many truck driving jobs you have had in the last three years. Know how long you were at each job. Know why you left. Recruiters are here to answer your questions and ask some of their own. While you might see them as sales people, they are also there to make sure you will be successful at their company.
Those five pieces of advice are critical when it is time to talk to a recruiter. Above all, be ready for an honest conversation. It should be the goal of the recruiter to help you find a home for your career, not just another job.
Are you ready to talk to our recruiters?