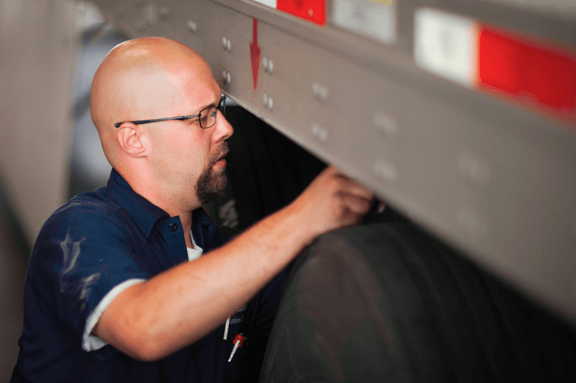 Before any professional truck drivers goes on the open road. He or she needs to be prepared for what may come their way. Below are 5 tools everyone with a Class A CDL should be using.
1. Tool box
Every Class A CDL driver knows he or she needs a toolbox filled with the basics. That includes a hammer, screwdriver, good flashlight, work gloves and more.
2. Communication device
Whether this is a electronic logging device to send information into operations, a smart phone to use Google for your questions or a way to stay connected with family and friends. Have a tool to easily communicate with others.
3. Spare parts
Your company's service center should provide you with every part you may or may not need while on the road. Those items may be:
Windshield washer fluid
Gladhand seals
Spare fuses & bulbs
Antifreeze
Oil
Fuel treatment in the wintertime
4. Daily needs and comforts
Medicine? ✅
Plenty of clean clothing? ✅
Internet connected device? ✅
Pictures of friends and family? ✅
A shower kit that is easily transportable ✅
Your truck is your home away from home. Be prepared but also make it a comfortable environment.
5. A "can do" attitude
A professional truck driver never knows what he or she may encounter while on the road. Be ready to embrace whatever the day throws at you with the best attitude.