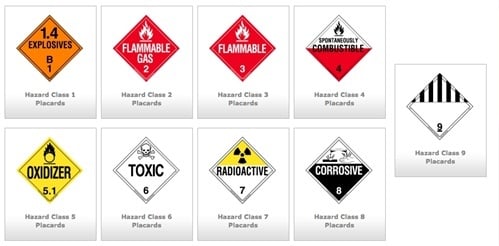 Obtaining endorsements does not have to be a scary situation. However, you will have to apply to the state government organization that granted you your commercial license in the first place. Each state requirements are slightly different.
Below is a complete guide for CDL HAZMAT endorsement requirements for every state.
Scroll down, find your state and information linked.
Arkansas

The help desk phone number for the state's commerical driver license help is 501-682-1400. Follow
this link
for more information.
Idaho

The Idaho
Transportation Department
administers Class A drivers licenses and Hazmat endorsements. The Idaho government has also set up a resources website specifically for professional truck drivers that includes a page on
endorsements
.
Maine


Instead, a complete copy of the state's commercial driver manual can be found

here
.
Mississippi


Mississippi does not have a web page devoted to endorsements. An applicable section of the state's commercial driver manual can be found

here
.
North Carolina


North Carolina's Division of Motor Vehicles website does not have a specific site devoted to HAZMAT edorsement but the state's complete commercial driver manual can be downloaded

here
.
Oklahoma

The website for Oklahoma's Department of Public Safety does not have a section dedicated to Hazmat endorsements. Consult Section 9-1 of the state's commercial driver manual, which can be accessed
here
.
Still have questions about getting a Hazmat endorsement on your Class A drivers license? Reach out to our recruiting team.