September 11 - 17 is the 18th annual National Truck Driver Appriecation Week.
TransLand celebrates professional drivers every day. CEO, Mark Walker wrote a letter on behalf of this special week.
Do yourself a big favor the next time you are at your favorite store to shop, be it a grocery store or department store. Look at the merchandise carefully. Everywhere you look, the items you see, those were delivered by professional truck drivers. Biz417 recently reported more than 1 million loads traveled through the Ozarks by the top four Springfield-based carriers in 2015. That is more than 1 million loads of groceries to fill the shelves, clothes to protect us and medicine to keep us healthy.
Let us celebrate those professional drivers who tirelessly strive to bring us the goods we use. September 11 – 17 marks the 18th annual National Truck Driver Appreciation Week. This is a special week. Please use this week as a moment to pause and thank those hard working men and women who drive professionally.
When my father, Glendon Walker founded TransLand in 1982, he did it with one goal in mind – provide income for his family. This is a familiar story and has been replicated by truckers many times over. My father, and colleagues like him, saw opportunity in the trucking industry to give good hard-working people much-needed work. Today, the tradition continues here at TransLand and in trucking companies across America. This week we recognize the high value that professional drivers bring to our American economy. It is not simply a job, it is a way of life.
Our professional drivers strive daily to keep our roads safe while keeping our economy moving. Unfortunately, professional drivers are becoming a scarcity. The American Trucking Association estimates a shortage of between 35,000 and 40,000 drivers, with new drivers entering the profession slower than older drivers are retiring. To keep America moving forward and our country's economy vibrant, we need more people to choose this career.
Don't let this week slip by. Say thank you today to a professional driver. And encourage others to join the profession.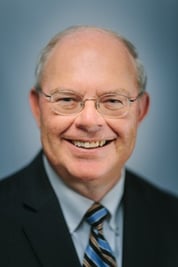 Mark Walker
CEO, TransLand