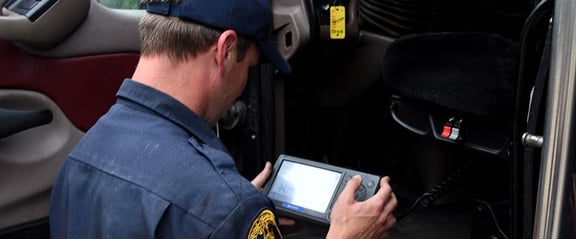 Image via CVSA.org

If you are on the roads throughout North America this week, you will notice heightened law enforcement. Those officers are looking out for unsafe driving behaviors from you. Before you hit the road, every truck driver needs to know the following for safe driver week.
Driver Behavior
"The Federal Motor Carrier Safety Administration's (FMCSA) "Large Truck Crash Causation Study" cites driver behavior as the critical reason for more than 88 percent of large truck crashes and 93 percent of passenger vehicle crashes. CVSA's Operation Safe Driver program was created to help reduce the number of crashes, deaths and injuries involving large trucks, buses and passenger vehicles due to unsafe driving behaviors."
Law Enforcement is Looking For:
Speeding

Failure to use a seatbelt while operating a CMV or in a passenger vehicle

Distracted driving

Failure to obey traffic control devices

Following too closely

Improper lane change, etc.
Be alert this week and every other week. Nothing is more important than the safety of professional truck drivers and other motorists on the road.