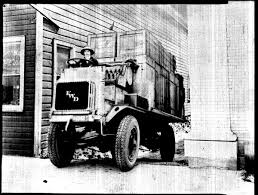 The trucking industry is predominantly made up of males. However, women are joining the industry at a rapid rate and are not to be ignored. Below are 3 signs you should invest in female truck drivers.
1. Women truck drivers defy stereotypes every day.
Lillie Elizabeth McGee Drennan became the first female Class A CDL holder in 1929. She argued her case, based on her driving record: "If any man can beat my record I'll just get out of here."
2. Research shows women are less likely to take risks.
According to research by insurance company, MetLife, "Men are 3.4 times more likely than women to get a ticket for reckless driving."
3. Women can do anything they put their minds to.
Whether they drive van, flatbed or haul HAZMAT, women can do anything they put their minds to. Happy #WomensHistoryMonth.