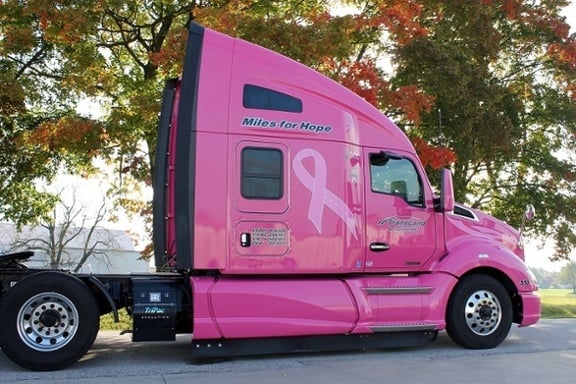 In a sea of Mariner Blue trucks, one stands out amongst the crowd. The pink semi truck, otherwise known as the Miles for Hope truck has been turning heads since its inception in 2012.
Seven years ago, TransLand employees wanted an easy way to give back. From that desire and a drawing, the Pink Miles for Hope Truck was born.
Creating a Legacy
It is an easy concept. 1 mile driven = $0.05 donated. Since its inception, more than $55,000 has been donated to area organizations giving back to the community.
Getting Involved
You can spot the pink semi truck at community events and on the roads. This year, the pink truck was at the Breast Cancer Foundation of the Ozarks Jeepin for a Cure on October 19.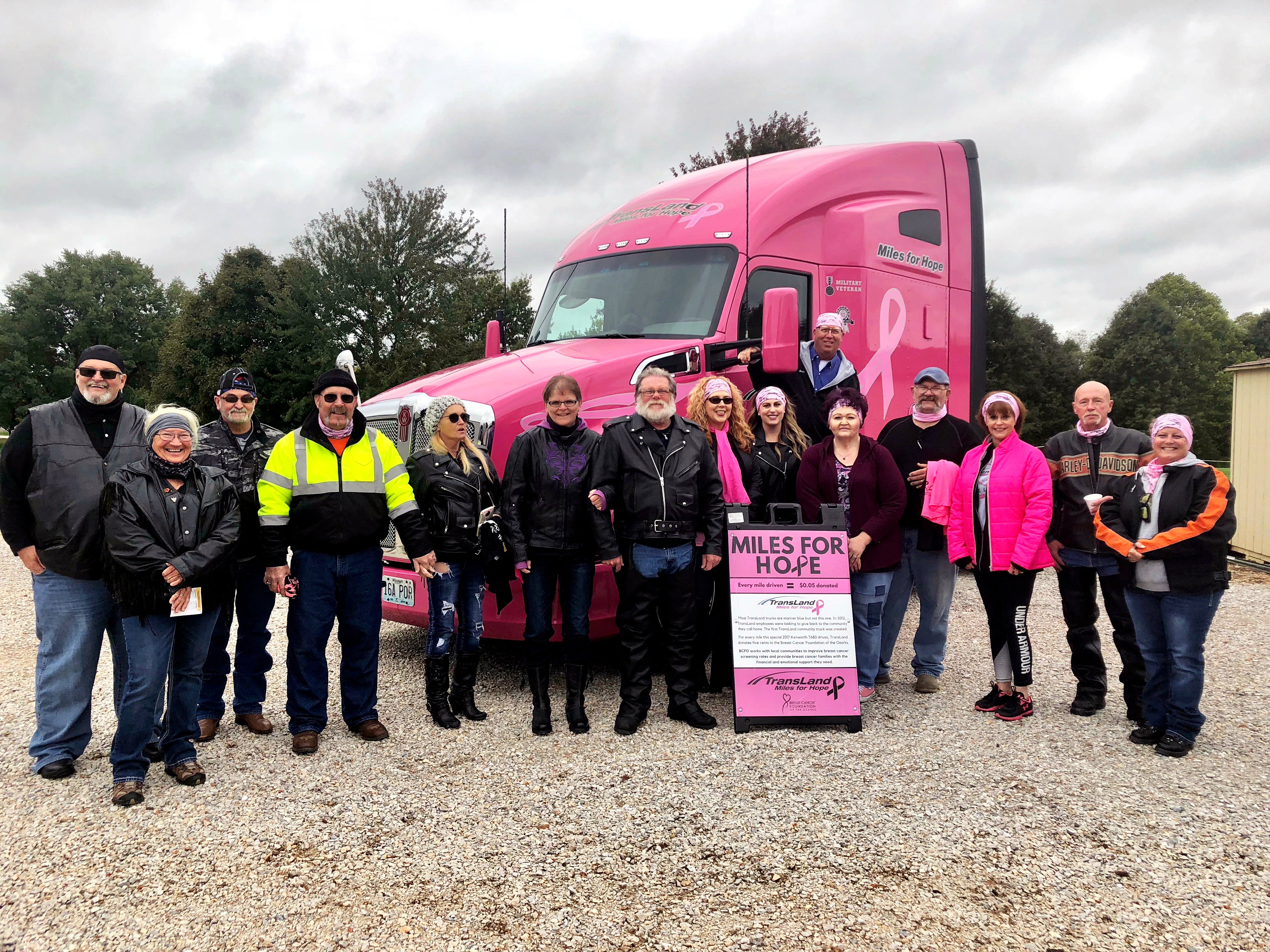 Making a Difference
October is breast cancer awareness month. 1 in 8 women will receive the breast cancer diagnosis in her lifetime. Don't wait, encourage the women you love to check for this on a regular basis. Find an organization you support and give back or contribute to the Pink Miles for Hope fund here. All donations remain in our community.