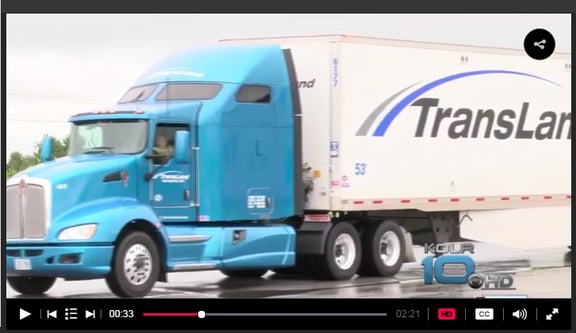 Last week, we shared three facts everyone needs to know about the ELD mandate. This week, we have some information you should know so you are not tricked by the upcoming ELD mandate.
Starting December 18, 2017 elogs will be required for all professional drivers. We have compiled some commonly asked questions regarding the ruling.
What is an electronic logging device (ELD)?

An ELD is an electronic system that allows professional truck driver to record and track their hours of service (HOS).
Why would an ELD be beneficial?

ELDs help avoid HOS violations. By avoiding those violations, professional truck drivers can get adequete rest.
Elogs can also reduce fuel costs, cut down on downtime and improve safety.

When is the absolute latest I have to be in complience?

December 18, 2017 is when fleets need to transition to ELDS. However, drivers using AOBRDs have until November 16, 2019 to meet those requirement.
Are you ready for the ELD mandate? Is your current company using electronic logging devices? If you're ready to join TransLand, an ELD-compliant company, apply today.