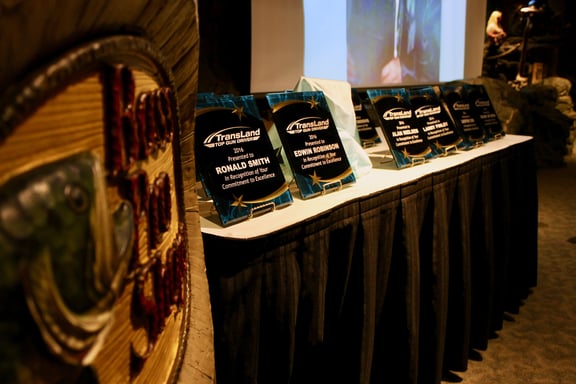 Once an individual enters into the professional truck driving world, he or she likely has quite a bit to learn. All those lessons pay off and will give insight into what it takes to be the best.
At TransLand, we have a special honor only bestowed on the best, known as, Top Gun. Some qualifications to be a Top Gun driver are:
Working at the company for three continuous years
Have no preventable accidents in the past three years
Have no moving violations in the last three years
Be

on time

for all pickups and deliveries
Much more
On Saturday, 12 professional drivers were bestowed with such an honor.
Congratulations to the honorees:
Michael Dye

Larry Finley
Henry Grider
Samuel Newby
Alan Nielsen
Eddie Robinson
Bob West
Bill Oxendine
Ron Smith
Lester Cox
And the two new inductees: