It takes a special person to be a professional driver and that individual needs to have many skills. A multitude of needed skills is just one reason why professional truck drivers are some of the hardest working people.
1. There is no 8 - 5.
Often, professional drivers start his or her day before the sun comes up and work through the allotted HOS timeframe. There is no set time in and out every day.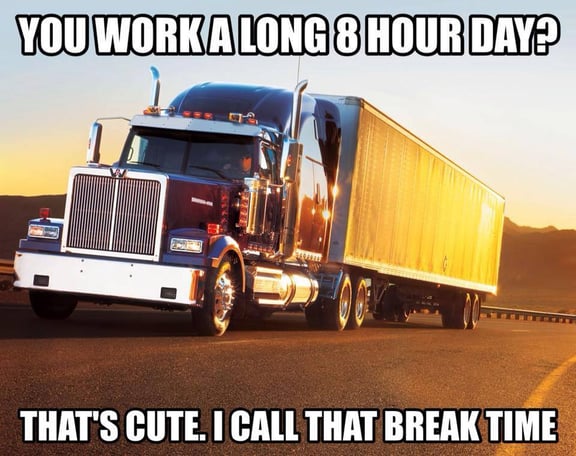 2. Drivers work hard keeping the roadways safe
The road is not just a means to get to a destination. For the professional truck driver, the roadways is his or her office. Professional truck drivers work hard keeping you, your family and the good you purchase safe.
3. Professional truck drivers are backbone of America.
You have heard the saying, "If you've got it, a truck brought it." There could not be a truer statement. Everything from the device you are reading this on to the food you eat, it is all brought to you by the hard-working men and women in the trucking industry.
Here's to you, professional truck drivers. Thank you for all you do.