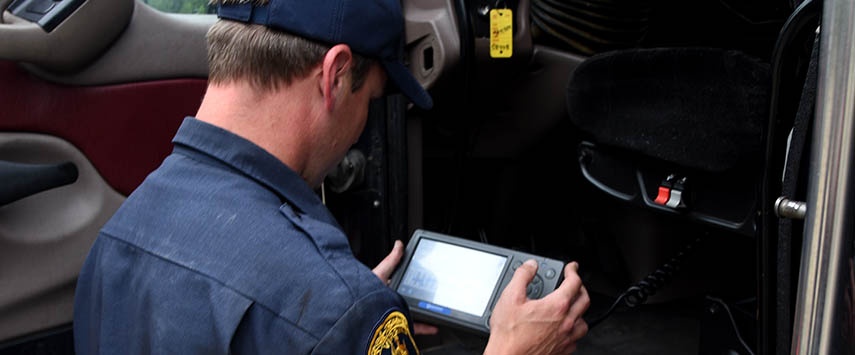 Image via CVSA.org
The time has come for the annual CVSA roadcheck. Every year, tens of thousands of inspections are performed during the week-long period and 2018 is no different. This year, an emphasis is being placed on hours of service.
Here are three things you need to know before an inspection.
1. Know why hours of service are so important
"The top reason drivers were placed out of service during 2017 International Roadcheck was for hours-of-service violations," said CVSA President Capt. Christopher Turner of the Kansas Highway Patrol. "Thirty-two percent of drivers who were placed out of service during last year's three-day International Roadcheck were removed from our roadways due to violations related to hours-of-service regulations. It's definitely an area we need to call attention to this year."
2. Have an understanding of what will be checked
Professional truck drivers can expect a 37-step procedure with the North American Standard Level I Inspection.
During International Roadcheck, inspectors will primarily conduct the North American Standard Level I Inspection
3. Don't stress
Easier said than done, right? If you follow the rules and have well-maintained equipment you will have an easier time. Here are some other tips every safe driver needs to know.
Good luck this week, drivers!